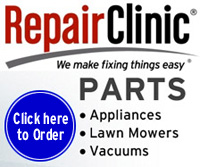 Due to high costs for keeping this site running, please consider making a donation.
A little today will help to ensure we will still be here tomorrow!
Content Article: Adopt These Money-Saving Habits This Winter
Content Article: Five Easy Fixes for Your Appliances
Content Article: Keeping Your Microwave Happy
Content Article: Range Cleaning 101
Cerama Bryte, glass-ceramic cooktop cleaner
Solid surface range element restorer
Oven cleaning kit, includes (1) expanding sponge, (1) scrubbing sponge, (1) scraper
Content Article: Quick & Easy Fridge Fixes
Content Article: 7 Simple Dryer Repairs You Can Do Yourself
Dryer Vent Cleaning Help Kit
Having problems with your dryer vent? This may help...
LintEater Rotary Dryer Vent Cleaning Kit - This high quality dryer vent cleaning kit contains 4 - 3 foot long extension rods (giving 12 feet of reach), a 4 inch diameter brush head, a shop-vacuum attachment, a dryer adapter to allow the use of the dryer's blower instead of a shop vacuum, a long narrow brush head, an outdoor gutter cleaning head, and an instruction booklet (DVD included). Now you can clean any dryer vent professional and thoroughly.
LintEater Rotary Dryer Vent Cleaning Kit
An extension kit is also available for longer vents...
Extension kit consists of (4) 3 foot long rods, which can be used with LintEater Rotary Dryer Vent Cleaner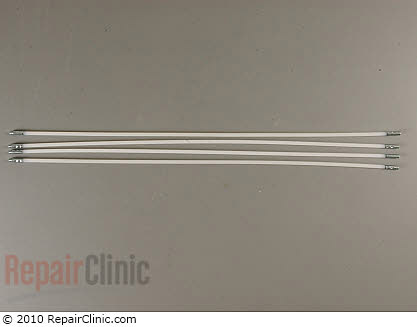 LintEater Rotary Dryer Vent Cleaning Kit
---