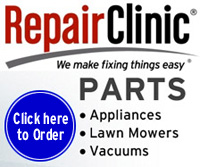 Due to high costs for keeping this site running, please consider making a donation.
A little today will help to ensure we will still be here tomorrow!
A snowblower makes it easy to clear snow from walkways, driveways and other areas. Like other outdoor power equipment, the snowblower must be properly maintained for safety purposes and in order to operate efficiently.
Measurement Conversion Information
Having trouble with Metric conversions, Degrees F to Degrees Celsius?
Or are you a service tech and have forgotten the Ohm's law chart.
The charts below should help you out :-)
Celsius to Fahrenheit, Fahrenheit to Celsius Conversions
---
Celsius to Fahrenheit, Fahrenheit to Celsius Conversions

---
Metric Conversions

---
Ohm's Law Conversions
---