Appliance Repair and Parts Help, New Purchase Info and More!
Welcome to Appliance Repair Aid, Your Online
Appliance Repair Shop
ApplianceAid.com is your resource for appliance repair help and appliance parts. We also have appliance purchase help information if your old appliance is just too far gone for fixing, and a wealth of other appliance information.
---
Appliance tip of the week.
GE dryer disassembly help and tips
If your GE dryer looks like the one pictured below, we have some take apart/disassembly helps and tips.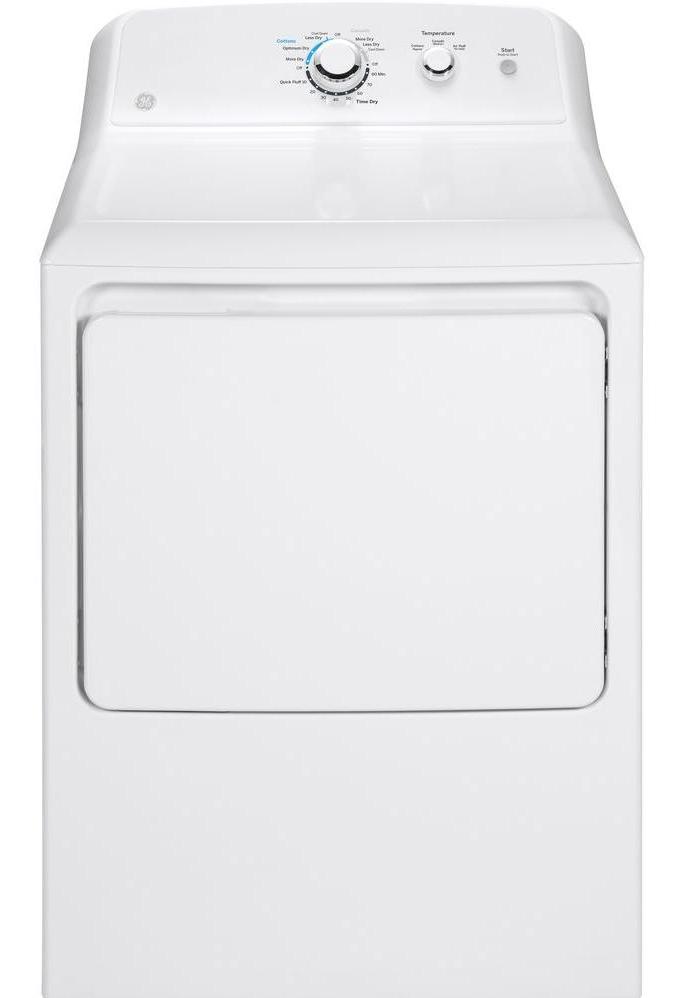 ---
Step 1: Remove the two hex head screws from the top rear corners of the control panel.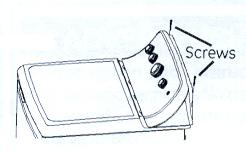 ---
Step 2: Grasp the control panel sides, push it back, and roll it up and off. Carefully lay it on it's face on the top cover.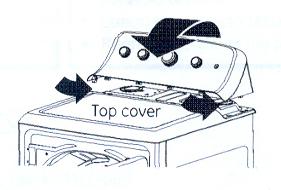 ---
Step 3: Remove the five screws from the control panel cover. Disconnect the connectors from the control board and set the control panel aside.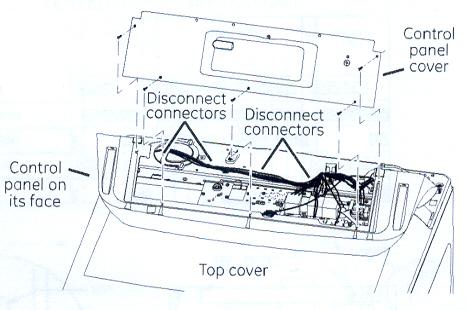 ---
Step 4: Remove the screws/rear cover plates from the top cover. Remove ground screw from the back right corner opening.
---
Step 5: Remove the two phillips head screws from the back corners of the top cover. Open the dryer door and remove the two screws from the front underside of the top cover.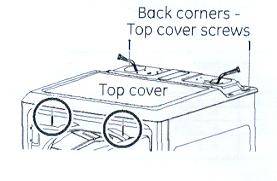 ---
Step 6: Grasp the front corners of the top cover, lift up, slide back and lift up. Hold the top cover with one hand, push the wiring harnesses through the openings and then set the top cover aside.
NOTE: To remove the front panel, remove the two screws from the top front panal corners, and disconnect all of the connectors at the door switch. Set the front panal aside.
---
Motor & blower asm
Motor & blower asm - Item Number WE17X23056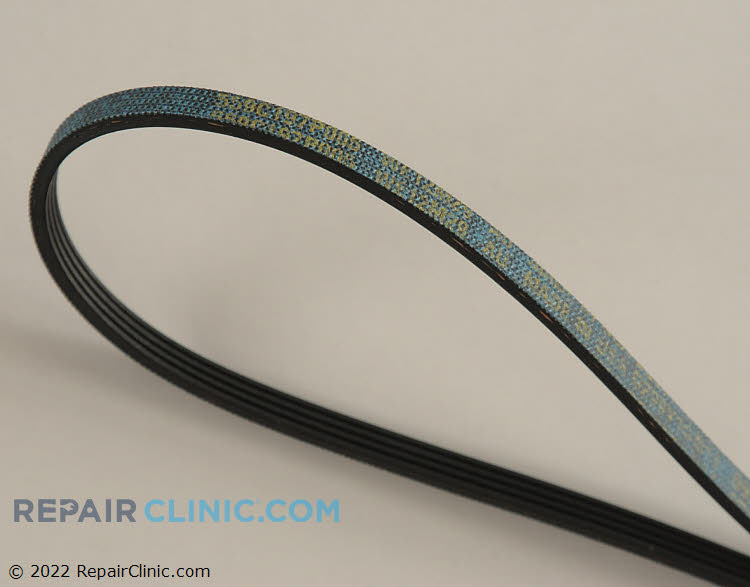 Dryer drum drive belt
Dryer drum drive belt - Item Number WE12M29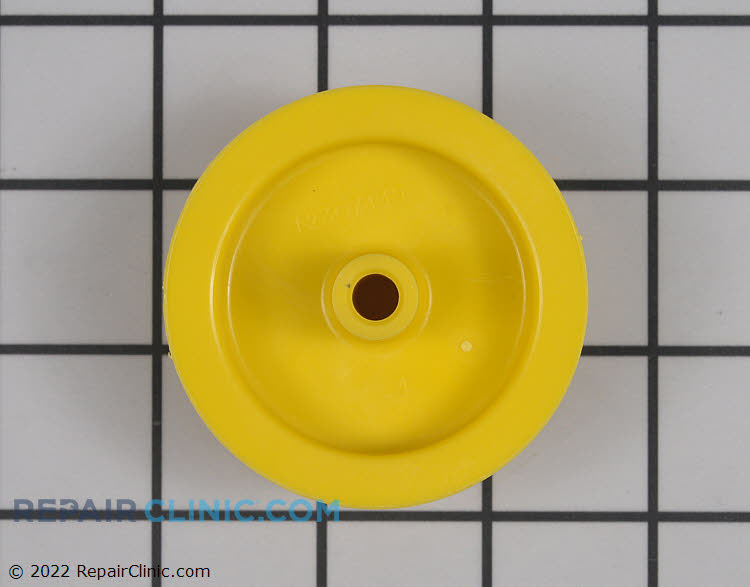 Dryer idler pulley wheel
Dryer idler pulley wheel - Item Number WE12X83
Dryer drum rear bearing sleeve
Dryer drum rear bearing sleeve - Item Number WE1M462
---
---